..:: Gepostet von MK DAN am 31. Januar 2015 ::..
"Mortal Kombat X" - Reptile
Jetzt ist es Offiziel, Reptile wird in Mortal Kombat X wieder als spielbarer Charakter dabei sein
The Mortal Kombat X roster is filling up with new faces and familiar foes alike. Thelatest announcement brings sneaky serpent Reptile back into the fray.
IGN has the exclusive video reveal, which shows the acid spitting monster in combat with Kung Lao.You can check it out on their site.
Mortal Kombat X is due out on April 14 for Xbox One, Xbox 360, PlayStation 4, PlayStation 3, and PC. For more, check out the recent reveal of Kung Lao and Kitana.You can also read our most recent hands-on impressions.
Our Take Reptile has evolved quite a bit since his green palette swap days. He's become more bestial, setting him apart from the ninjas he used to emulate. Make sure to stick around for the X-Ray and Fatality.


..:: Gepostet von MK DAN am 16. Januar 2015 ::..
"MAN!AC" 10 Pages exclusive special
Am 23.01 erscheint das neue Man!ac Magazin, mit einem exclusiven 10 Seiten Bericht zu Mortal Kombat X. Die Man!acs konnten sich in Chicago vor Ort vom neuen Kampfsystem sowie neuen Spiel Modi überzeugen und haben mit Ed Boon über das neue Mortal Kombat Spiel gesprochen.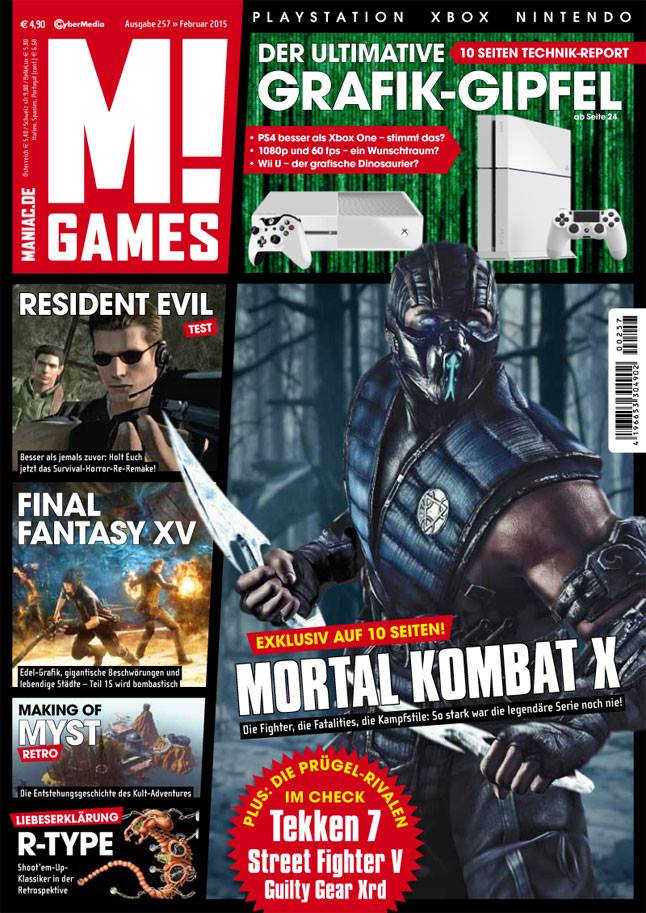 On January 23th, German Videogame Magazine Man!ac will release a 10 pages exclusive special of Mortal Kombat X in there next issue. The Man!acs could test the new fighting mechanics and new game modes locally in Chicago, they also talk with Ed Boon about the latest Mortal Kombat game.


.:: Gepostet von MK DAN am 15. Januar 2015 ::..
"New Gameplay Trailer" + Kitana & Kung Lao Revealed
Today, Warner Bros. Interactive Entertainment and NetherRealm Studios unveiled the Who's Next? - Official Mortal Kombat X Gameplay Trailer, which shows off Mortal Kombat X's iconic characters including a first look at Kitana, the beautiful but deadly Edenian princess, and Kung Lao, the powerful martial artist with razor sharp hat tricks..
Source/Quelle: Mortal Kombat Community @ Youtube
Please visit for more News - Comments/Kommentare


..:: Gepostet von MK DAN am 03. Januar 2015 ::..
"Mortal Kombat" MOLDED Watch
"Mortal Kombat" MOLDED Watch Flip-COVER, kamm im Jahr 1994 raus und ist auch noch in der originale verpackung also eingeschweißt, diese Uhr ist auch sehr selten.


..:: Gepostet von MK DAN am 01. Januar 2015 ::..
"Neue Homepage" Update & Happy Birthday MKUNIVERSE.LU
Wir wünschen euch für das neue Jahr alles Gute, viel Erfolg und vorallem gute Gesundheit. desweiteren hat heute MKUniverse.lu geburtstag genau vor 10 Jahre hat Mortal Kombat Universe seine Türen aufgemacht 2005 - 2015, damit wollen wir euch Fans mal ein riesen Dankeschön sagen, demnächst werden wir wieder mit neue Sachen kommen, zB Turniere, Treffen, Gamescom, Evo und so weiter, 2015 werden wir wieder neu starten.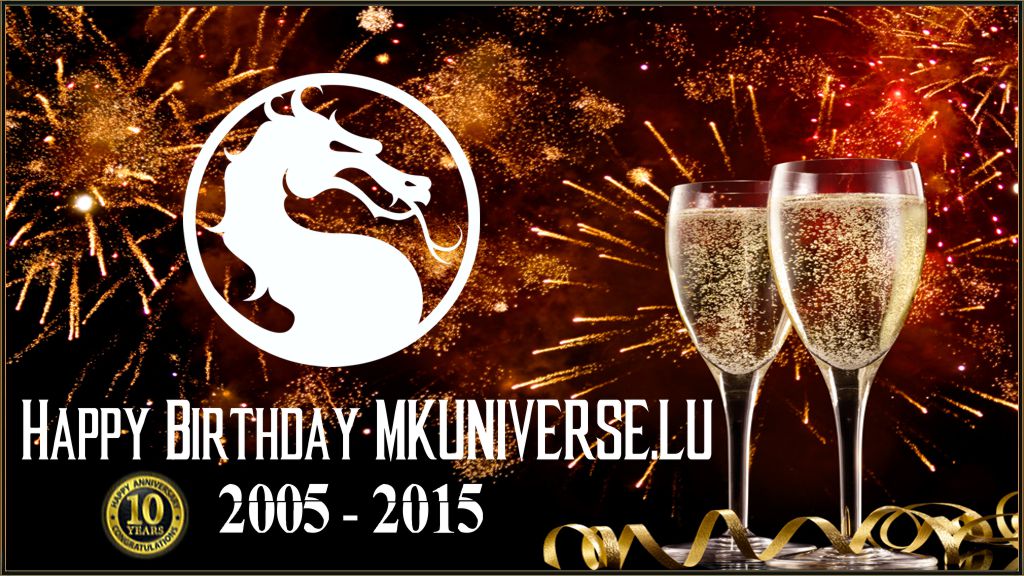 Neue Homepage update..demnächst komme noch weitere update.